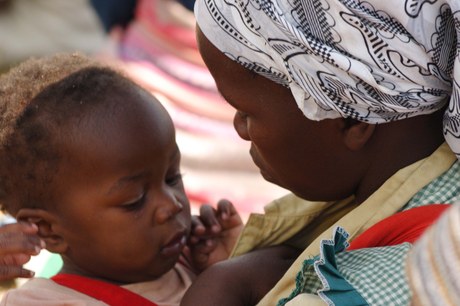 Fachtagungen
Conference 2007: Positive Motherhood
26.04.2007 | Bern
The aidsfocus.ch 2007 conference focuses on "Positive motherhood - Opportunities and challenges of HIV prevention, treatment and care". Worldwide, around 1 per cent of pregnant women are HIV-positive; 95 per cent live in developing countries. If an HIV-positive woman becomes pregnant, there is a 35 per cent chance that she will transmit the virus to her child if no preventative action is taken. More than 700,000 children become HIV-positive via vertical HIV transmission. However, this is preventable.
Every woman, every man must be guaranteed the right to decide whether and when to have children, irrespective of their HIV status. For many pregnant women, it is when seeking antenatal care that they learn about their HIV status. It is also the time and opportunity for HIV information, prevention, treatment and care of the women and their family members.
What are the challenges and opportunities of voluntary counselling and testing in antenatal care and of prevention of vertical HIV transmission? What are the criteria for breastfeeding by positive mothers and/or supplying infant formula? What is the impact of socio-cultural significance of motherhood on HIV prevention and care? These are some of the issues which will be explored at the conference, looking at them from a socio-cultural as well as a medical perspective, reflecting on theory and practice.
Berne, Kornhausforum, Kornhausplatz 18, 9.15 a.m. - 5 p.m.