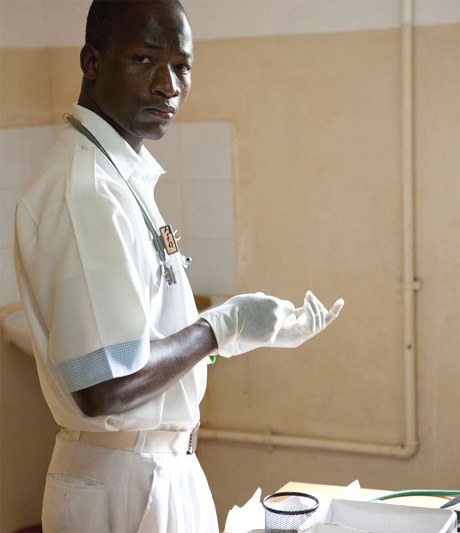 SolidarMed
HIV/AIDS. SolidarMed Position Paper
HIV/AIDS is a key topic for SolidarMed and its partner organisations in Southern and Eastern Africa. AIDS is a complex disease with implications far beyond health. Its impact reaches out to social, cultural, economic, political and educational dimensions, profoundly changing all aspects of human existence.
Whereas worldwide consequences of AIDS give reason to serious concern, the amplitude in Sub-Saharan Africa is unimaginable. In Lesotho, one out of four persons is HIV positive, in Zimbabwe, TB/HIV co-infection is ravaging its way and in Moçambique, live expectancy has fallen dramatically. For Sub-Saharan Africa, AIDS constitutes an emergency, a persisting Tsunami, ongoing and outweighing other health problems by far. HIV is the health problem number one in many Sub-Saharan countries. The current level of HIV treatment services needs not only to be maintained, but efforts must be made to scale up for larger quality treatment coverage and for more effective prevention.
The challenges emanating from the AIDS pandemic are immense; they need to be tackled through sustained and multisectoral action on prevention, treatment, care and impact mitigation. Whereas SolidarMed acts in all four areas, prevention and treatment are its core fields of intervention. Both belong together and constitute two sides of the same coin, sometimes described as a continuum.
HIV/AIDS is the first of a series of position papers on strategic key topics. The purpose of the position papers is to learn from our own and our partners' project experiences as well as from the available international evidence. Position papers reflect global policy debates and define the SolidarMed principles in the respective area of concern. SolidarMed incorporates these standards into the programmes and projects and into the policy dialogue with partners and stakeholders. (March 2010)