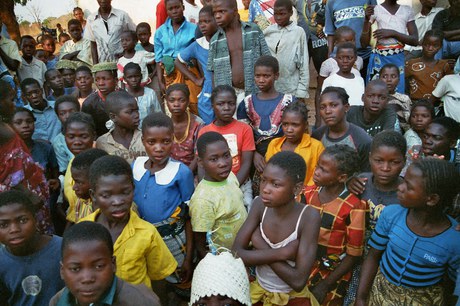 Le fonds mondial de lutte contre le sida, la tuberculose et le paludisme (FMSTP)
MMS/aidsfocus.ch participated at the 35th Board Meeting of the Global Fund
35th Global Fund Board Meeting, 26-27 April 2016 in Abidjan - The Global Fund Board has approved the new strategy to guide the organization for the next six years. MMS/aidsfocus.ch participated at the 35th Board Meeting in Abidjan. Important decision points were approved.
a)   Global Fund Strategy 2017- 2022: Investing to End Epidemics" and has four core objectives to:
(a) maximize impact against HIV, TB and malaria,
(b) build resilient and sustainable systems for health,
(c) promote and protect human rights and gender equality and
(d) mobilize increased resources.
The new Strategy is a high-level document. It will be operationalized through detailed strategy implementation plans. These will be developed by the Secretariat and submitted to the Strategy Committee for review in June 2016.
b)    Eligibility Policy: The Board approved a revised Eligibility Policy.
Under the new Eligibility Policy adopted by the Board, a three-year GNI per capita average will be used to determine income level classification for eligibility purposes (replacing the single year per capita numbers that have been used up to now).
c) Sustainability, Transition and Co-financing Policy
The Global Fund's new strategy has a strong focus on the sustainability of investments. Lately, the Global Fund was urged to develop a clear sustainability and transitions policy. The need for this policy is based on mounting evidence that transitions are not adequately planned for. As a result, transitions can threaten the continuity and coverage of vital health services.
d) Challenging Operation Environment Policy
Challenging operating environments (COE) account for a third of the global disease burden for HIV, TB, and malaria, and a third of Global Fund investments. The policy states that when operating in COEs, The Global Fund aims to increase coverage of HIV, TB and malaria preventive and therapeutic services, to reach key and vulnerable populations, and to save lives. It also aims to build resilience through stronger community and health systems, and to address gender-related and human rights barriers to services. During emergencies, the scope of Global Fund investments may be more limited, aiming to provide continuity of treatment and essential services for people affected by the three diseases, as well as to prevent and contain outbreaks.
e) Allocation Methodology 2017 – 2019
The Board has approved a new methodology for determining the allocations for 2017-2019. The following are the main changes to the current allocation methodology:
No country bands (or country groups of any kind) will be used.
No specific sum of money has been set aside for incentive funding or for regional proposals (there will be a new pot of money for "catalytic investments").
The qualitative adjustment for minimum required level will be replaced by a simplified system
A simplified system will be used to identify initiatives to be placed on the Unfunded Quality Demand register

 

The Canadian, Swiss and Australian Constituency have voted positively on all those decision points.
MMS is part of the Swiss Delegation. (Photo © terre des hommes schweiz)

 

For more information:

Main decisions made at Board meeting:

http://www.aidspan.org/gfo_article/main-decisions-made-board-meeting-9