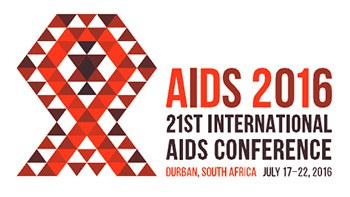 Agenda
21st International AIDS Conference
17/07/2016 | Durban, South Africa
It is with pleasure that we invite you to take part in the 21st International AIDS Conference, on 17-22 July 2016 in Durban, South Africa. The biennial International AIDS Conference truly is the premier meeting where science, leadership and community meet for advancing all facets of our collective efforts to treat and prevent HIV.
AIDS 2016 represents a tremendous opportunity to show how much progress South Africa has made in implementing and funding evidence-based prevention and treatment interventions.
This is the second time that Durban will be hosting the International AIDS Conference, having hosted the XIII International AIDS Conference in 2000 under the theme Breaking the Silence. That conference was the first to take place in a developing country and enormously helped to change the approach to global public health. AIDS 2000 was a real watershed in the history of the HIV epidemic. Holding the conference in Durban will undoubtedly have a deep and lasting impact on one of the most important challenges of South Africa and Sub-Saharan Africa.