Actualités
What are the key steps to effective delivery of PrEP care?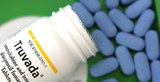 aidsmap - "Providing pre-exposure prophylaxis (PrEP) to people who need it entails at least nine key steps, which can be conceived of as a PrEP continuum of care, according to an article published online ahead of print by Amy Nunn and colleagues in AIDS. This continuum can help define benchmarks by which progress in implementing PrEP in different programmes can be compared.
The HIV treatment continuum of care has helped identify the sequence of events which are needed for treatment to have its desired effect – diagnosis, linkage to care, retention in care, receiving HIV treatment and adherence to it. Moreover, UNAIDS' 90-90-90 targets reflect three key points within this continuum of care.
The steps move from awareness to accessing healthcare, and then to adherence and retention.
1. Identify individuals at highest risk of HIV.
2. Increase those individuals' awareness of their risk of HIV.
3. Enhance those individuals' awareness of PrEP.
4. Facilitate access to PrEP, in other words potential users schedule an appointment with a suitable medical provider and have appropriate health insurance.
5. Link to PrEP care, in other words potential users attend their appointment.
6. Prescribe PrEP to those who meet clinical criteria.
7. Initiate PrEP: users start to take the medications.
8. Adhere to PrEP: users consistently take the medications.
9. Retain individuals in PrEP care.
(...) The interventions needed to increase the coverage of PrEP might not only be demand-creation or adherence-support, but the creation of more accessible health services, services to help people obtain health insurance, physician education, or the removal of legal barriers to providing PrEP to people under the age of 18." (Photo: avert)