Actualités
On World AIDS Day, UNAIDS warns that men are less likely to access HIV treatment and more likely to die of AIDS-related illnesses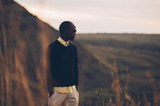 UNAIDS, 1 December 2017 - "On World AIDS Day, UNAIDS has released a new report showing that men are less likely to take an HIV test, less likely to access antiretroviral therapy and more likely to die of AIDS-related illnesses than women. The Blind spot shows that globally less than half of men living with HIV are on treatment, compared to 60% of women. Studies show that men are more likely than women to start treatment late, to interrupt treatment and to be lost to treatment follow-up.
"Addressing the inequalities that put women and girls at risk of HIV is at the forefront of the AIDS response," said Michel Sidibé, Executive Director of UNAIDS. "But there is a blind spot for men—men are not using services to prevent HIV or to test for HIV and are not accessing treatment on the scale that women are."
In sub-Saharan Africa, men and boys living with HIV are 20% less likely than women and girls living with HIV to know their HIV status, and 27% less likely to be accessing treatment. In KwaZulu-Natal, the province with the highest HIV prevalence in South Africa, only one in four men aged 20–24 years living with HIV in 2015 knew that they had the virus." (Photo: ViktorDobai/flickr, CC BY-NC 2.0)
Report "Blind Spot"