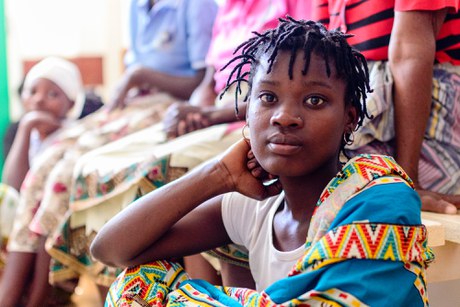 Menschen mit HIV
Januar 2019 - Thema des Monats: SolidarMed ensures better quality of life for mothers and children affected by HIV
Supporting the local health system in Mozambique is a key measure to improve the quality of life for mothers and children affected by HIV. In partnership with local health care services, SolidarMed has actively traced 1'197 HIV-infected mothers lost to follow up and re-integrated them into anti-retroviral therapy (ART). (Photo: Chiùre Hospital, Mozambique/ © Christian Heuss)
Mozambique today is the country with the 6th highest HIV prevalence worldwide (13,2%) (HIV prevalence country ranking 2017) (United Nations Joint Programme on HIV/AIDS). In 2017, 130'000 new HIV infections occurred in Mozambique accounting for overall 2.1 Million people living with HIV/AIDS (PLWHA) countrywide. The HIV epidemic burden is higher among women and particularly among those under 24 years, a group with a HIV prevalence as high as 14.9% (Moçambique inquérito de indicadores de imunização, malária e HIV/SIDA em Moçambique 2015). Sadly, current data shows that only 30% of adolescents and young people have knowledge about HIV prevention (UNAIDS. Unaids Data 2017) (Moçambique inquérito de indicadores de imunização, malária e HIV/SIDA em Moçambique 2015). Key populations such as sex workers, their clients and their client's partners represent a large proportion of new HIV infections, contributing to 30% of all new HIV infections countrywide. Although contributing at a smaller scale to the local epidemic burden, it is suspected that other risk groups such as men who have sex with men are also fuelers of the epidemic and must not be neglected.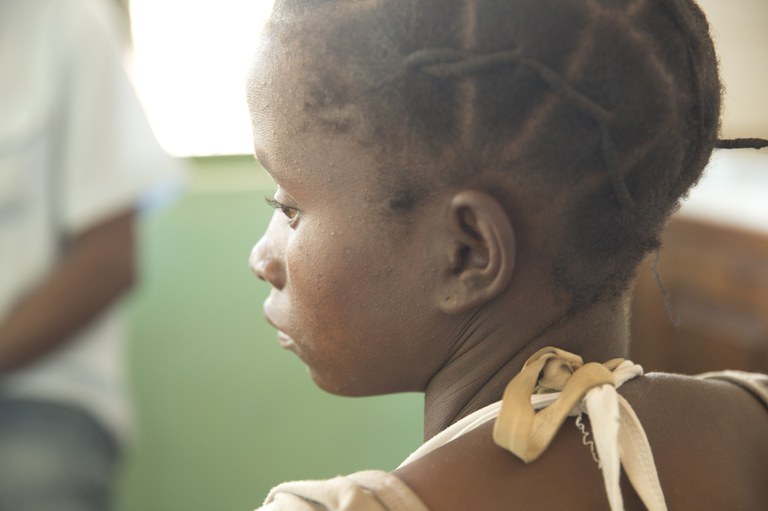 Photo: Mozambique/ © Maurice Haas
Despite many efforts access to HIV testing still presents many gaps
Nowadays, the global strategy to roll back HIV epidemics aims at increasing the proportion of HIV-infected individuals knowing their status, enrolled on antiretroviral treatment (ART) and virally suppressed to 90% (90-90-90 strategy) (UNAIDS. 90-90-90. An ambitious treatment target to help end the AIDS epidemic). In alignment with this strategy, Mozambique committed to implement the WHO "Test-and-Treat" strategy, aiming at starting ART for life immediately after a HIV-positive test regardless of other clinical criteria or pregnancy status; increasing substantially the ART coverage, improving significantly life quality of HIV-infected population and reducing progressively transmission risk due to a massive reduction of viral loads of those already infected. However, in 2015, the last Demographic Health Survey (DHS) conducted in Mozambique, estimated that only 59% of PLWHA were aware about their serological status, 54% were on ART and, 77% out of those on ART were virally suppressed (Moçambique inquérito de indicadores de imunização, malária e HIV/SIDA em Moçambique 2015). Although viral suppression rates seem to be acceptable, access to HIV testing and ART coverage still present important gaps. In terms of elimination of new HIV-pediatric infections, the global target is to reduce the vertical transmission rate of HIV to less than 5%. In 2017, HIV prevalence among children born to HIV-infected mothers was of 12.6% and only 50% of these children accessed to early infant diagnosis (Moçambique inquérito de indicadores de imunização, malária e HIV/SIDA em Moçambique 2015). Thus, although the strategies to prevent mother to child transmission of HIV and foster universal ART for all HIV positive pregnant women everted 17'000 new pediatric infections, HIV is still major cause of maternal and child mortality in Mozambique.
Progress has been made especially among pregnant women
Despite the existing gaps, the ongoing implementation of new public health strategies on HIV prevention and, the progressive availability of new technology and resources to improve care and treatment country wide have yielded many gains rolling back Mozambican HIV epidemic during the last two years. Although still at a somewhat slow pace, coverage of HIV testing services and ART treatment has been running on an increasing slope. Moreover, to increase early infant diagnosis of HIV the country has rolled out points of care (POC) in priority areas with high demand and high mother to child transmission (MTCT) rates. The implementation of this new technology has allowed a real-time infant HIV diagnosis during post-natal consultations, reducing substantially delays and logistical cost of this procedure and providing major health benefits for HIV exposed children. Also, the increasing coverage of ART among pregnant women is a promise to achieve elimination of new HIV paediatric infections. However, the success of this story is threatened by several challenges. The number of health care staff in more remote, often highly burdened regions, is scarce, limiting the quality of care. In addition, after the recent economic crisis, the sustainability of the Mozambican HIV National Program relies mostly on foreign aid as domestic expense for health is limited (United Nations Joint Programme on HIV/AIDS).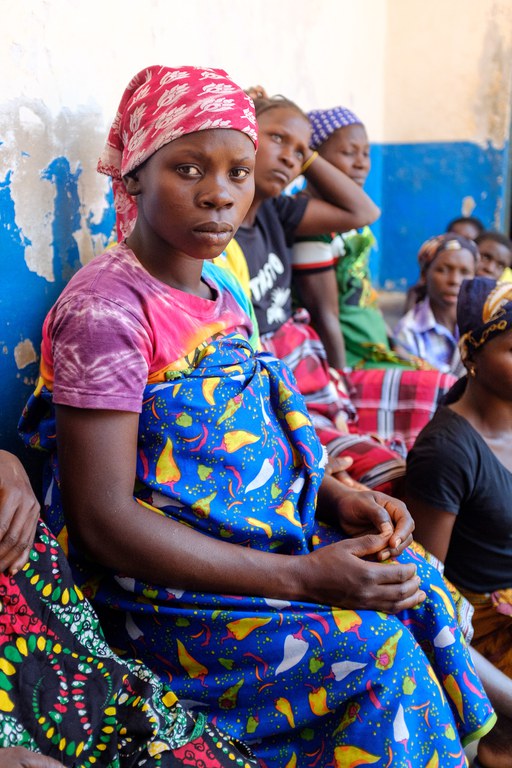 Photo: Mozambique/ © Maurice Haas
SolidarMed has great impact in Mozambique
SolidarMed has been actively supporting the Mozambican Ministry of Health for more than 10 years in remote, rural, high burdened regions of the northern province of Cabo Delgado, where the HIV prevalence is 13.8%. The projects aim at improving maternal and child health and reduce the spread of HIV epidemic through
(a) the reduction of transmission of HIV from mother to child,
(b) the strengthening of local health care services to effectively provide test and ART treatment to HIV-infected pregnant and postpartum women and,
(c) improving the quality of life of children and their mothers affected by HIV.
Since 2017, more than 2'000 HIV-infected pregnant and postpartum women benefited of additional peer-counselling on preventing mother to child transmission of the virus through these groups. On the other hand, aiming at increasing the access to early infant diagnosis and improving child care services, SolidarMed supported the local health care services with the acquisition and implementation of laboratory technology to perform real time HIV diagnosis for children born to HIV-infected mothers. In 2017/18, 680 children born to HIV-infected mothers were tested and treated if the test turned out to be positive. Furthermore, retaining HIV patients in care and ensuring adherence to ARV treatment is a corner stone to ensure survival of affected individuals and limit virus transmission. This is particularly true for HIV-infected mothers. In the last two years, SolidarMed, in partnership with local health care services, actively traced 1'991 HIV-infected mothers lost to follow-up, which then restarted ART. Undoubtedly, SolidarMeds support to the local health system in Mozambique ensures better life quality of mothers and children affected by HIV and better quality of care in the health centres. Since 2018, besides continuing activities in the field of HIV, SolidarMed has extended its interventions to child malnutrition and tuberculosis paediatric infection on its agenda.

Authors:

Dr Juan Burgos-Soto, MD, PhD, SolidarMed Programm Moçambique


References