News
Voluntary medical male circumcision: a core campaign to reach the Fast-Track Targets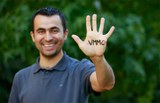 UNAIDS - "Voluntary medical male circumcision (VMMC) is a cost-effective, one-time intervention that provides lifelong partial protection against female-to-male HIV transmission.
Modelling studies have suggested that achieving 80% circumcision prevalence among men aged 15 to 49 years by 2015—and then sustaining it—would avert 3.4 million HIV infections by 2025.

Since 2007, tremendous efforts have been made to scale up voluntary medical male circumcision in 14 priority countries in eastern and southern Africa that have high levels of HIV prevalence and low levels of male circumcision. By the end of 2015, nearly 11.6 million men in these countries had been medically circumcised.
Today, governments and partners, such as UNAIDS, WHO and the United States President's Emergency Plan for AIDS Relief, are focused on continuing to scale up and maintain this successful programme, but there is cause for concern. Following years of rapid increase, the annual number of circumcisions performed within eight of the 14 priority countries stayed level or decreased in 2015.
"Voluntary medical male circumcision provides a much needed entry point for reaching men and boys with other HIV prevention and health services, which would in turn benefit women and girls," said UNAIDS Executive Director, Michel Sidibé. "We cannot reach our goals without it," he added."
VMMC is also an integral part of the Hands up for #HIVprevention campaign which was launched by UNAIDS for World AIDS Day 2016. (Photo: UNAIDS)