News
Trump Team's Queries About Africa Point to Skepticism About Aid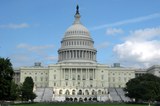 The New York Times - "President-elect Donald J. Trump's views of Africa have, until now, been a mystery. But a series of questions from the Trump transition team to the State Department indicate an overall skepticism about the value of foreign aid, and even about American security interests, on the world's second-largest continent.
A four-page list of Africa-related questions from the transition staff has been making the rounds at the State Department and Pentagon, alarming longtime Africa specialists who say the framing and the tone of the questions suggest an American retreat from development and humanitarian goals, while at the same time trying to push forward business opportunities across the continent.
"How does U.S. business compete with other nations in Africa? Are we losing out to the Chinese?" asks one of the first questions in the unclassified document provided to The New York Times.
That is quickly followed with queries about humanitarian assistance money. "With so much corruption in Africa, how much of our funding is stolen? Why should we spend these funds on Africa when we are suffering here in the U.S.?"
Although the document represents a first look at how the new administration might approach policy toward Africa, a subject that was rarely touched on during the campaign, officials with the Trump transition team did not respondo queries about the list.
"Many of the questions that they are asking are the right questions that any incoming administration should ask," said Monde Muyangwa, the director of the Africa program at the Woodrow Wilson Institute. (...) Ms. Muyangwa said the queries could signal "a dramatic turn in how the United States will engage with the continent." (...)
President George W. Bush quadrupled foreign assistance levels to African countries, and President Obama largely maintained that, even as his administration was making cuts elsewhere. (...)
The Trump transition questionnaire asks, "Is PEPFAR worth the massive investment when there are so many security concerns in Africa? Is PEPFAR becoming a massive, international entitlement program?" J. Stephen Morrison, director of the Global Health Policy Center at the Center for Strategic and International Studies, said the questions showed an "overwhelmingly negative and disparaging outlook" on the continent.
But the questions do appear to accurately reflect what Mr. Trump has said publicly about Africa in the few times that he has mentioned the continent. (...) (Photo: Wally Gobetz/ Flickr)