News
Thousands of people visit the European HIV Test Finder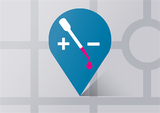 aidsmap.com - "Over the last week, (European HIV & Hepatitis Testing Week) we have seen a huge surge in traffic to the European HIV test finder.
The Test finder lists over 2000 HIV testing centres across the European Union (and also now including Norway) and in just a matter of seconds allows someone to find their nearest service, along with a map showing its location. During the week there were 74,585 page views across 40,238 visits to the Test finder (European HIV & Hepatitis Testing Week).
In Europe, 47% of newly reported HIV cases are diagnosed late (when HIV has had an impact on a person's immune system, shown by a low CD4 count). Testing is a priority in terms of HIV prevention because we now know that someone who is diagnosed early and starts treatment as soon as they are ready is less likely to pass on HIV. They are also likely to live a longer, healthier life."