News
Meeting is first step towards ending Global Fund's ill-advised Heineken partnership, though concerns remain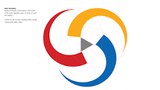 NCD-Alliance - "The inappropriate partnership between the Global Fund and Heineken was the topic of discussion between Marijke Wijnroks, Interim Executive Director of the Global Fund to Fight AIDS, Tuberculosis and Malaria, and representatives of IOGT International, the Global Alcohol Policy Alliance, and NCD Alliance last Friday in Geneva.
During the meeting the civil society representatives underscored concerns over the partnership expressed in a public letter (link is external) on 1 February.
Close to 100 organisations endorsing the letter (link is external), prominent global health and development experts and representatives of Global Fund donor governments Norway and Sweden are resolute that a partnership between the alcohol industry and a global health fund is entirely incompatible with our shared vision of health for all and sustainable development."