News
How the Global Fund helped countries spend its grants faster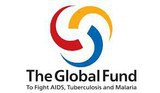 devex - "NAIROBI — In recent years, the Global Fund to Fight AIDS, Tuberculosis and Malaria has cracked down on countries that don't spend grants fast enough — and while it has struggled with the issue of "absorption" rates in the past, countries are now on track to meet its targets.
With its efforts proving effective, it is intending to continue them through the next funding cycle.
Global Fund Executive Director Peter Sands spoke to Devex about the work that was involved in encouraging countries to spend grant funds within the three-year window.
"If the money isn't being used, it isn't having an impact," he said. "Our raison d'être is to save lives, reduce infections, and ultimately end the epidemics. The money has to be used." (Photo: Logo GF)