News
HIV and drug resistance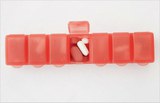 UNAIDS - "For the majority of people, antiretroviral therapy is extremely effective in treating HIV, allowing people living with HIV to live longer, healthier lives. However, HIV is a complex virus that can adapt and mutate rapidly. This can lead to the virus becoming resistant to a medicine.
Drug resistance is more likely to happen when a person is unable to, or does not, take their medicine regularly as prescribed. Once resistance has developed, the resistant strain of the virus can be transmitted from one person to another. Resistance to medicines can lead to treatment failure, where the medicines no longer keep the virus in check; if this happens, an alternative antiretroviral treatment regimen will be needed.
Comprehensive country data on patterns of HIV drug resistance are scarce, especially in the regions most affected by HIV. However, the medical journal Lancet Infectious Diseases recently published a study by the TenoRes Study Group, which casts more light on global HIV drug resistance."