News
The HIV/AIDS situation in India, and how the new Bill will protect victims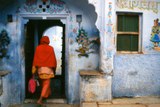 The Indian Express - "More than two years after it was introduced in Rajya Sabha, a revised draft of the HIV and AIDS (Prevention and Control) Bill, 2014, which makes discriminating against a person living with HIV/AIDS a punishable offence, was cleared by the Union Cabinet on Wednesday. How will it change things in India's HIV/AIDS situation?
Approximately 2.1 million people in India are currently living with HIV, as per government estimates. The adult prevalence is in the range of 0.3%, of which around 40% are women.
The Bill seeks to give a legislative framework to existing norms of non-discrimination against people living with HIV/AIDS — most crucially, making it a legally punishable offence to deny such a person health insurance on the ground of the infection that causes lowering of immunity. (...)
Apart from insurance, the protection from discrimination mandated in the Bill extends to the fields of employment, healthcare services, educational services, public facilities, property rights, holding public office etc. It also recognises the right of a person living with HIV/AIDS to keep his/her health status confidential. Institutions are obliged to keep all such information confidential and reveal them only with the informed consent of the PLHIV (person living with HIV).
(...) The Bill will bring a rights-based approach to AIDS treatment, making it imperative for both the central and state governments to provide treatment "as far as possible". However, it is in these four words that a catch lies. Though the Bill lays down that treatment is the right of the patient, it stops short of making it a legal right — and therefore, a patient who is denied ART treatment cannot ordinarily drag any government to court." (Photo: Nick Kenrick/flickr)