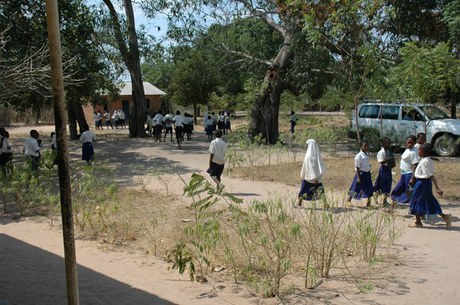 Schweizerisches Tropen- und Public Health-Institut
Health promotion and System Strengthening (HPSS)
The Swiss TPH is currently (2011-2015) implementing the SDC-funded Health Promotion and System Strengthening (HPSS) project in Tanzania whose objective is to improve the health status of the Tanzanians in the six districts of Dodoma region, with a focus on those most at risk (women, children, elderly, etc).
Its approach is to support the health system to become more responsive to the health needs and demands of the different population groups. It aims at strengthening the demand side through health promotion and social accountability as well as the supply side by improving health service delivery and system strengthening in the region. The project integrates a strong mainstreaming component which ensures that gender, HIV and social inclusion are integrated at each stage of the health system strengthening activities.
Major components of the project are:
Health promotion: developing activities to address major health problems at community level
Health insurance development: transforming Community Health Funds into viable social health insurance schemes
Comprehensive supply-side health systems strengthening, including support for management of finances, medicines, equipment and infrastructure
Mainstreaming of gender, HIV/AIDS and social inclusion, as well as comprehensive operational research for all project activities.
The Health Systems and Economics Unit of the Swiss TPH will head the project, integrating the skills and expertise of all four units of the Swiss Centre for International Health (SCIH). (März 2014)