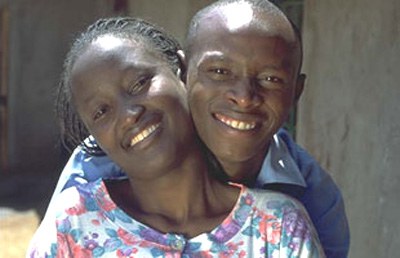 Treatment and care
WHO: Antiretroviral Therapy (ART)
Antiretroviral drugs inhibit the replication of HIV. When antiretroviral drugs are given in combination, HIV replication and immune deterioration can be delayed, and survival and quality of life improved.
Effective HIV/AIDS care requires antiretroviral therapy as a treatment option. Without access to antiretroviral therapy, people living with HIV/AIDS cannot attain the fullest possible physical and mental health and cannot play their fullest role as actors in the fight against the epidemic, because their life expectancy will be too short. Health care workers will remain disempowered and cannot contribute to the fight against HIV to the fullest of their potential. Children will be orphaned earlier, stigma and discrimination will continue to be fuelled by the perception that HIV infection is a death sentence. All people who need antiretroviral therapy should have access to it. WHO proposed as a target that by 2005, 3 million people should have access, and called for the adoption in resource-limited settings of a public health approach to antiretroviral treatment as a tool to reach this goal.
Selection of ARV treatment regimens for programmes and individual patients should consider:
potency, frequency of dosage, side effects, maintenance of future treatment options, the anticipated adherence of the patient population to a regimen, need for storage, concurrent conditions, the potential for resistant viral strains, and cost and access.
Additional considerations may include:
access to only a limited number of ARV drugs, limited health service infrastructure, the need to deliver drugs to rural areas, a high incidence of tuberculosis and hepatitis B and/or C, and the presence of varied HIV groups and subtypes.
WHO recommends that in ARV treatment programmes in resource-limited settings HIV infected adolescents and adults should start ARV therapy when they have clinical AIDS, regardless of CD4 count. When total lymphocyte count can be assessed, in addition people with WHO stage II or III HIV disease should be offered treatment. When CD4 counts are available, all HIV infected people with less than 200 CD4 cells/mm3 should be offered treatment. (WHO Website)