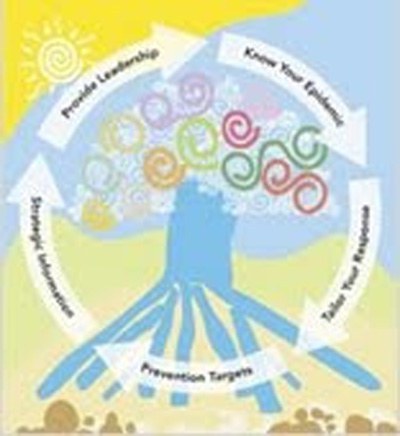 Prevention and health promotion
UNAIDS HIV Prevention Toolkit
The AIDS epidemic can only be reversed if effective HIV prevention measures are intensified in scale and scope. HIV prevention and treatment services should be mutually reinforcing.
With the 2006 United Nations political declaration on HIV/AIDS, Governments made the international commitment to improve the response to AIDS, with the ultimate objective of moving towards universal access to comprehensive prevention, treatment, care and support by 2010.
On the basis of UNAIDS' 2005 Policy position paper on intensifying HIV prevention, a set of practical guidelines for intensifying HIV prevention was developed and disseminated globally. These guidelines give specific advice on the key HIV prevention activities in low-level, concentrated, generalized and hyperendemic epidemic environments. The guidelines also set out the "Why? What? and How?" for prevention actions, addressing 14 key audiences.
The online UNAIDS HIV Prevention Toolkit was developed for managers at the national and sub-national levels who are managing/implementing HIV prevention programmes/projects and are in the process of intensifying their HIV prevention efforts.
The Toolkit assists you by:
Providing you the programming essentials
Linking to practical tools to assist programme/project managers
Validating your HIV prevention programming decision-making process
Prioritizing HIV prevention measures for different HIV epidemic scenarios
Accessing lessons learned and other resources