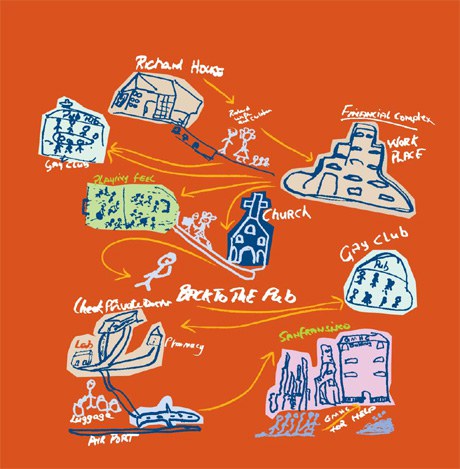 People living with HIV
The health journey
Understanding the dimensions of care and treatment for people with HIV: A community-centred methodology
ART involves far more than taking pills and there are many other challenges faced by a person with HIV. Maintaining or re-gaining health is the underlying goal of the search for treatment, care, support and prevention.
The health journey is a simple and highly useful methodology for understanding the experiences of people living with HIV in trying to access and use health and other support services. It provides a starting point for planning and monitoring community engagement and provision of community-centred health and support services. Outcomes from using the tool have already contributed to improved coordination of community support and health care for people with HIV in a variety of settings, within the Caribbean, Zambia, Uganda, Myanmar and China.
Part 1 of The health journey explains: •
What a health journey is
Who can make use of the methodology
Why it is a useful tool for understanding the experiences of people with HIV.
Part 2 explains: •
How to set up and use the methodology
Part 3 provides: •
Five different examples of health journey workshops
What impacts resulted from them •and
A list of useful resources.
Who is The health journey for?
This guide is intended for NGO support programmes, NGOs and community organisations who are working to support people living with HIV. (2007)