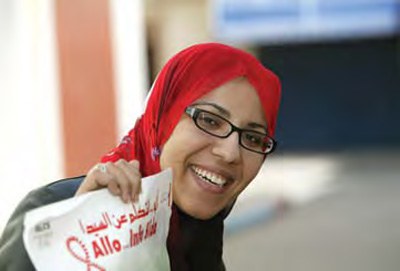 People living with HIV
Positive Health, Dignity and Prevention : A Policy Framework
This publication by GNP+ and UNAIDS highlights the importance of placing the person living with HIV at the centre of managing their health and wellbeing. Among other things, this Framework takes us beyond the more limited concept of 'positive prevention' which focuses only on people living with HIV 'preventing' the transmission of HIV.
In contrast, Positive Health, Dignity and Prevention stresses the importance of addressing prevention and treatment simultaneously and holistically. It also emphasises the leadership roles of people living with HIV in responding to policy and legal barriers within the socio-cultural and legal contexts in which they live, and in driving the agenda forward toward better health and dignity.
Whilst acknowledging current work in the area of 'positive prevention' this Framework helps inform and expand on this work and provides further policy guidance in terms of understanding how to enhance and nurture the leadership of people living with HIV, as they define and guide existing programmes that allow them to live in dignity, maintain or improve their health, and make choices that have beneficial results for themselves and their partners, families, and communities. It will also ensure that people living with HIV feel they have ownership of the programmes and services that are focused towards them.
In considering the ongoing challenge of HIV prevention, people living with HIV should be recognised as a part of the solution—not a part of the 'problem'. The public health and human rights goal of preventing new HIV infections can only be achieved when the human, sexual, and reproductive rights of people living with HIV are protected and supported; when the broader health and dignity needs of people living with HIV are met; and when access to timely and uninterrupted treatment and care encourages greater uptake of confidential voluntary counselling and testing.
These important goals can be achieved with broad stakeholder commitment to this Framework. We hope that Positive Health, Dignity and Prevention will shape how governments, policymakers, programmers and international agencies work with people living with HIV: moving away from treating people living with HIV as passive targets of prevention messages towards recognising them as active participants in the global HIV response. (July 2011)