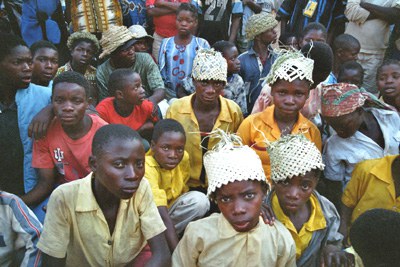 Children
A parrot on your shoulder. A guide for people starting to work with orphans and vulnerable children
By 2010, more than 25 million children are expected to have lost one or both parents to AIDS. Families and communities need support in caring for the rapidly growing numbers of orphans and vulnerable children.
This fully illustrated activity guide is aimed at facilitators and trainers who are starting to work with children affected by HIV/AIDS. Drawing on the experiences of the Alliance, its partners, and other organisations working in the field, it gives some pointers on working with children, including cultural and gender considerations.
The guide provides 30 activities for engaging children in group work, as well as fun ideas for ice-breakers and energisers, group work and co-operation, observation, active listening and analytical skills, drama, mime and role play, and painting and drawing.