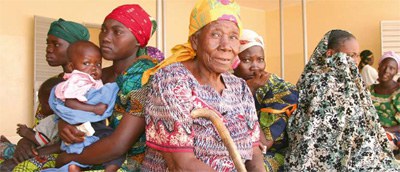 Politics and strategies
HIV-related Public-Private Partnerships and Health Systems strengthening
"Phones for Health" is a partnership between a healthcare software provider Voxiva, a phone producer Motorola, a telecom company MTN, the GSMA Development Fund, PEPFAR, CDC Foundation, Accenture Development Partnerships and several governments. The integration of mobile technology and health applications enables health workers on the road to input and transfer health data to a central database where the data can be analysed. In addition, they can order medicines, send alerts, download guidelines, or access training materials.
This is one of several public-private initiatives showcased in a new UNAIDS report that looks at the contribution of AIDS-related public-private partnerships to the six building blocks of health systems: service delivery; human resources; information; medicines and technologies; financing; and leadership.
HIV-related Public-Private Partnerships and Health Systems strengthening, highlights how the AIDS response has been a strong catalyst in the establishment of public-private partnerships for health, particularly in Africa. Many of these partnerships initially focused on HIV but they later expanded to cover wider health issues.
"This publication is innovative as it approaches public-private partnerships via a very specific angle: their applicability to strengthen the public sector," said UNAIDS Private Sector Partnerships Chief, Regina Castillo. "We hope the report will provide some guidance on critical steps private and public actors need to take to maximize the potential of public-private partnerships for the benefit of public health," Ms Castillo added.
UNAIDS has noted in its Outcome Framework 2009-2011 that substantial progress on a number of the Millennium Development Goals can be achieved by taking the AIDS response out of isolation and integrating it with efforts to achieve broader human development including the goal of health.
Research and interviews with representatives of private and public organization stakeholders as well as development partners were carried out. Twelve public-private partnerships with a strong collaborative relations with government institutions in the country of implementation were identified to present insider perspectives on catalysts and hurdles which may be encountered in developing collaborations. Good practices have been identified taken into consideration their sustainability, their integration in the national AIDS control plan, their measurable results, etc.
UNAIDS governing board then commissioned the Secretariat to compile "best practices and lessons learnt to support and facilitate public-private partnerships with respect to their applicability for strengthening the public sector in low and middle income countries". "HIV-related Public-Private Partnerships and Health Systems Strengthening" is the result from this process. (July 2009)