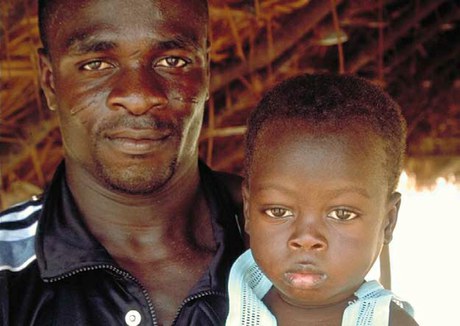 Human rights and stigmatisation
Advancing the sexual and reproductive health and human rights of people living with HIV
The new guidance package, "Advancing the Sexual and Reproductive Health and Human Rights of People Living with HIV" gives policy makers, programme managers, health professionals, donors and advocates an important tool to better support the sexual and reproductive health and rights of people living with HIV. With input from networks of people with HIV worldwide, the Guidance Package explains what global stakeholders in the areas of advocacy, health systems, policy making and law can do to support and advance the sexual and reproductive health of people living with HIV, and why these issues matter.
Working together legislators, the law courts, government ministries, international organizations, donors, community- and faith-based organizations, and people living with HIV can provide services and legal support that will contribute to improved sexual and reproductive health for everyone.
For a person living with HIV, dealing with sex means dealing with difficult issues at vulnerable moments and in vulnerable settings. People living with HIV are expected to disclose their HIV status before engaging in sexual relations – in some countries it is even a legal obligation, even though this may lead to gender-based violence.
In order to meet the Millennium Development Goals (MDGs), sexual and reproductive health must be addressed adequately and a supportive legal framework is essential.
"Stigma, discrimination and punitive laws prevent people living with HIV from accessing services and making informed decisions about their sexual and reproductive futures," said Michel Sidibé, Executive Director of UNAIDS. "This Guidance Package will help to ensure that the human rights of all people living with HIV, irrespective of their lifestyles, are respected and that they obtain access to the services and information they need to protect themselves and their loved ones."
Advancing the Sexual and Reproductive Health and Human Rights of People Living with HIV is the outcome of a comprehensive, two-year process of research and analysis led by the Global Network of People Living with HIV (GNP+), the International Community of Women Living with HIV/AIDS (ICW) and Young Positives in collaboration with EngenderHealth, International Planned Parenthood Federation (IPPF), the Joint United Nations Programme on HIV/AIDS (UNAIDS), United Nations Population Fund (UNFPA) and the World Health Organization (WHO). Consultations were held in Addis Ababa (March 2006), Amsterdam (December 2007) and at LIVING 2008: The Positive Leadership Summit (August 2008) prior to the XVII International AIDS Conference in Mexico City, as well as through an interactive internet discussion forum. (August 2009)