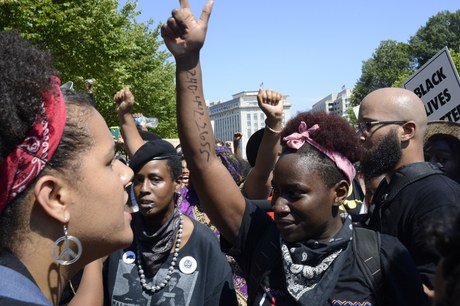 aidsfocus Conferences
Conference 2016: Applying Human Rights to Sexual and Reproductive Health - A reality for all?
May 04, 2016 | Hotel Kreuz, Bern
At this year's MMS/aidsfocus.ch conference we will be addressing the issues of Human Rights to sexual and reproductive health, how a human rights based approach to programming can be applied, how to address gender inequalities which infringe human rights and we will be talking about the importance of advocacy.
Sexual and Reproductive Health is a fundamental human right. There is a renewed push for sexual and reproductive health and rights due to the adoption of the Sustainable Development Goals (SDGs) by 194 UN-member states. Safeguarding sexual and reproductive health and rights of women and men contributes significantly to achieving the Global goals for sustainable development.
Every day, at least 800 women die needlessly during pregnancy or childbirth and many suffer from long-lasting injuries or illnesses. 222 million women still have an unmet need for modern contraceptives and many girls never finish secondary school. Globally, almost 60% of new HIV infections among 15 to 24 year olds are contracted by girls and women. Human rights violations and harmful gender norms continue to limit the effectiveness of approaches not only to HIV.
SDGs are underpinned by human rights, and will only be achieved if principles of participation, accountability and non-discrimination are respected. Human Rights institution and advocates play an important role in planning, implementation and monitoring of the SDGs. It is the time to learn from our shared experiences, replicate and scale-up successful interventions, apply new tools and skills and develop innovative processes and partnerships. (Photo © tdh schweiz)
Target audience: National and international Public Health professionals, project leaders, researchers and all those who are interested.
Venue: Hotel Kreuz, Zeughausgasse 41, Bern, www.hotelkreuz.ch
Conference fee: Members of MMS: 70 CHF; Students: 40 CHF Others: 150 CHF
Registration: Please send your registration by post or e-mail by 28 April 2016 to mstaenke@medicusmundi.ch
The conference is financially supported by the Swiss Agency for Development and Cooperation (SDC).