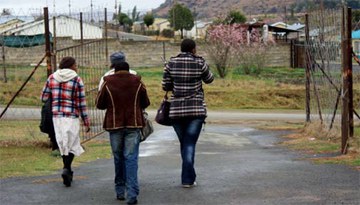 aidsfocus Conferences
Conference 2014: Addressing Sexual Violence and HIV
Apr 10, 2014 | Berne
Sexual violence is a fundamental violation of human rights and has a direct impact on the health and wellbeing of people, especially women. Research shows that violence is a major cause of HIV transmission, but also a consequence of HIV infection.
The aidsfocus.ch conference explores how sexual and gender based violence increase vulnerability to HIV, AIDS and other STIs. It highlights current interventions to address the consequences of sexual violence on the health of women, children and men. Based on experiences and best practice, the conference will explore programming and key actions addressing the HIV consequences of sexual violence in support of the survivors of sexual violence, their rights and dignity.

The focus is on sharing of experiences and information and learning from each other.
Objectives
• Information, sharing of experiences and joint learning with a focus on the doing level
• Understanding links between sexual rights, human rights abuse and HIV
• Finding solutions on how to deal with the consequences of sexual violence to avoid HIV infection (post rape care)
• Identify key actions "Preparedness for dealing with the HIV consequences of sexual violence"

"It is impossible to talk about HIV/AIDS without talking about domestic and sexual violence" (Peer educator, South Africa).