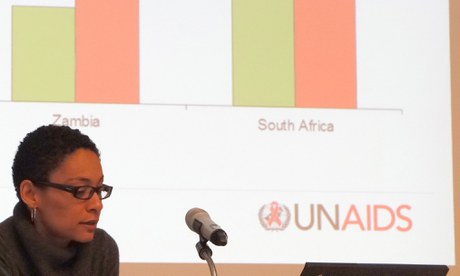 aidsfocus Conferences
Conference 2013: A future without AIDS - Approaching a vision
Apr 11, 2013 | Berne
A world without AIDS is feasible. This conviction is shared by many people and NGOs in the Global North, South and East as well as multilateral organizations such as UNAIDS and the Global Fund. An end to the AIDS epidemic is in sight, mainly due to better access to drugs that can both treat and prevent HIV. Progress over the past decade has cut the death toll and helped stabilize the number of people infected with HIV. There is hope that in the future no child is born HIV positive, as it is in Switzerland largely realized.
Today we stand at a historic turning point. But this is no time to relax. In order to work approach the vision of a world without AIDS, it takes the commitment, dedication and cooperation of all: Political decision makers North, East and South, multilateral organizations, NGOs North, East and South, local communities and people living with HIV.
The "New investment framework for the Global HIV response", developed by international ex-perts from UNAIDS, the Global Fund, WHO and others (2011) provides a frame of reference for the discussion. The framework offers a realistic road map to decisively accelerate progress in the global HIV response. It priories the most effective program activities for prevention and treatment which need to be accompanied by 'critical enablers' that make these programs work, such as political commitment, advocacy and community mobilisation. The framework takes as its starting point "a human rights approach to the HIV response, to ensure that it is universal, equitable, inclusive, and fosters participation, informed consent and accountability."

"We need both, community support and medical science. Now that people take ARVs and get psychosocial support for adherence, they can live longer and live a healthy life. But we need more support in terms of HIV treatment." (Farai Mahaso, BHASO, Zimbabwe)

"We were working with some of the most marginalized groups in society, women in sex work, sexual minorities and women and families affected by HIV. Ihf their lives had to truly change, society had to view them differently: to respect them as human beings. Hiv work moved far beyond service delivery or claiming rights and entitlements into transforming lives, healing and caring." (Sanghamitra Iyengar, Samraksha, India)
Objectives of the conference:
Stimulate the debate

Share promising strategies

Keep AIDS on the agenda


Clarify role and strategies of aidsfocus.ch
We invite all partners of aidsfocus.ch and representatives of organisations working in international cooperation, HIV and AIDS to attend, as well as of any other person interested in the discussion. The conference will be held in English.