News
Young people in desperate search for safer sex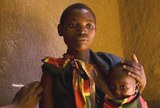 Key Correspondents - "For young people in southern Africa a lack of access to condoms is putting them at risk of unwanted pregnancies and HIV, and could ultimately jeopardise their lives.
(...) "I was conviced by my fiancé that he would ejaculate his sperm outside of my body. But alas this did not work and, from that single act, I got pregnant and was expelled from school," says Amanda. (...)
In Malawi young people account for more than 40 per cent of the country's total population. Yet despite the clear need to protect young people from sexually transmitted infections, as well as unwanted pregnancies, there is an inadequate supply of condoms especially in educational institutions."