News
UNFPA, WHO and UNAIDS: Condoms play a central role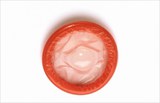 UNFPA, WHO and UNAIDS, New York, Geneva, 7 July 2015 - "Position statement on condoms and the prevention of HIV, other sexually transmitted infections and unintended pregnancy. Condoms are a critical component in a comprehensive and sustainable approach to the prevention of HIV and other sexually transmitted infections (STIs) and are effective for preventing unintended pregnancies.
In 2013, an estimated 2.1 million people became newly infected with HIV[i] and an estimated 500 million people acquired chlamydia, gonorrhoea, syphilis or trichomoniasis.[ii] In addition, every year more than 200 million women have unmet needs for contraception,[iii] leading to approximately 80 million unintended pregnancies.[iv] These three public health priorities require a decisive response using all available tools, with condoms playing a central role. (...)
Condoms remain a key component of high-impact HIV prevention programmes.
Recent years have seen major scientific advances in other areas of HIV prevention. Biomedical interventions including antiretroviral therapy (ART) for people living with HIV can substantially reduce HIV transmission. While the success of ART may alter the perception of risk associated with HIV, studies have shown that people living with HIV who are enrolled in treatment programmes and have access to condoms report higher condom use compared to those not enrolled.[xxvi]"
Read more...