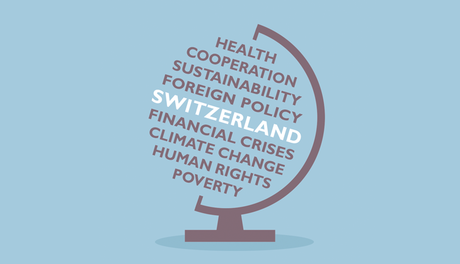 Agenda
A challenge for Switzerland: Achieving health for all in a changing world
Oct 28, 2015 | Pullman Hotel, Basel
Health in Switzerland's foreign policy and international cooperation
The UN's Sustainable Development Goals (SDGs) have changed the frame of reference for development policy worldwide. By applying a new strategy for international cooperation, Switzerland seeks to live up to SDG expectations. Will Switzerland be able to meet its responsibilities in a changing environment? What can it contribute to maximising health across all stages of life?
This year's MMS Symposium will analyse existing challenges and debate comprehensive approaches to strengthening health for all in this new phase.
The world faces numerous challenges - climate change, economic and financial crises, poverty and armed conflicts - that require joint action at all levels. In September 2015, the United Nations (UNO) will adopt the Sustainable Development Goals (SDGs) to guide a new global agenda. At the same time, Switzerland is working on a new strategy for development policy: Message on Switzerland's International Cooperation in 2017 - 2020.
Coinciding with these developments, this year's Medicus Mundi Switzerland (MMS) Symposium will explore how Swiss foreign policy and international cooperation can contribute to improving health globally.