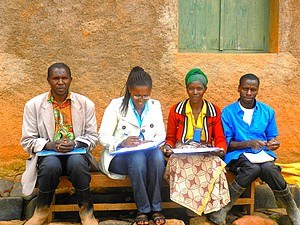 Agenda
Community participation in Public Health
Apr 23, 2015 | Gemeindezentrum Oekolampad, Schönenbuchstrasse 9, 4055 Basel
What's the Added Value in Research and Implementation?
Since the early 1970s, participatory approaches involving community members have been used in the public health sector as a strategy to improve the quality of health services as well as their accessibility. The approaches and their underlying concepts, frameworks and methods have varied greatly in past and present.
Today, although many organisations promote the use of community participation in public health research and interventions, the feasibility and impact of these approaches often remain uncertain because of the challenge of generating sound evidence on results and outcomes.
The Swiss TPH Spring Symposium 2015 will provide a platform to reflect on the added value of community participatory approaches in public health. Starting with an overview of the current major debates in the field, presentations and discussions will then focus on the added value and challenges in putting into practice these approaches.
Registration Deadline: April 15, 2015