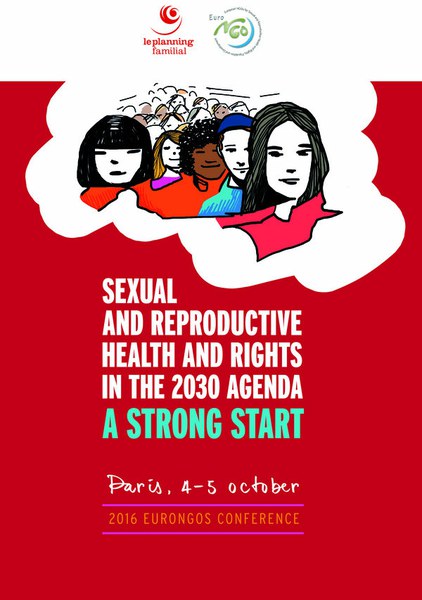 Agenda
A Strong Start - Sexual and Reproductive Health and Rights in the 2030 Agenda
Oct 04, 2016 | Maison des Metallos in Paris (94 rue Jean-Pierre Timbaud, Paris)
Conference of the European NGOs for Sexual and Reproductive Health and Rights, Population and Development
EuroNGOs - In the past few years, the SRHR community has heavily engaged in the post-2015 process, which culminated in the adoption of the 2030 Agenda for Sustainable Development in September 2015, with its 17 Sustainable Development Goals (SDGs).
The main aim of this year's EuroNGOs conference is to ensure that the SRHR community is ready to effectively engage in the implementation, follow-up and review of the SDGs, and strategically use them to advance our advocacy on SRHR in a global perspective.
There will be panels with high-level speakers, global development experts and SRHR advocates as well as interactive discussions and workshops.