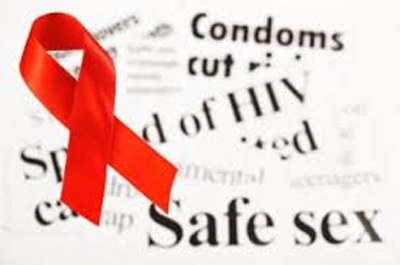 Bildung und Erziehung
Thema des Monats: Comprehensive sexuality education: lessons learnt from our experience
"As far as I am concerned the big problem we have is not HIV and AIDS it is the bad management of our sexuality. I do believe that we will find a cure or vaccine against HIV but if the sexual behavior will not change something else worse than HIV will come out." Emery Mpwate (HIV/AIDS Regional Advisor, Mission 21)
Introduction:
Even though the 2014 UNAIDS report on the HIV pandemic stated that there is "hope" because the AIDS epidemic can be ended in every region, every country, in every location, in every population and every community, the situation in sub-Saharan Africa still the most dramatic in comparison with all the other parts of the world, with 24.7 million people living with the HIV nearly 71% of the global total. It has been proven that in Africa slightly more than 80 percent of HIV infections are acquired heterosexually. Therefore it is obvious that the Sub-Saharan African AIDS epidemic could be brought under control only if Africans restrained their sexual cravings. And we understood that it is time for Africa to take the lead in finding lasting solutions to this health and development challenge. The main mode of transmission being sexual, we have decided to make sexuality education as priority of priorities of our prevention strategies.
We are sexual beings;
It was not easy to embark in sexuality Education in Africa because sexuality is a very sensible issue, it is "Taboo"! Nobody talks about it but everybody practices it. Fortunately, we found out that Sexuality is much more than just the act of intercourse. It is an integral part of all of us; it is a dimension of personality. It gives us an identity and the whole experience of being a male and a female. Sexuality was created by God. We are all sexual beings! The Bible says in Genesis 1:27 that "So God created man in his own image, in the image of God, he created them; male and female he created them". With this argument we succeeded to convince the church partners of mission 21 in Sub-Saharan to break the silence.
Sexuality Education is not new in Africa;
Sexuality is a central aspect of being human throughout life and encompasses sex, gender identities and roles, sexual orientation, eroticism, pleasure, intimacy and reproduction. In the past, the passage from adolescence to adulthood was often guided by community members (grandparents, uncles, aunties and others). Today most adolescents and youth in Sub-Saharan Africa get information from their peers or through the media (Television, books, movies, Internet …). It is time for us to fill the gap by bringing back the good cultural practices and to fight against the harmful cultural practices that promote the spread of the HIV.
What is comprehensive sexuality education?
Sexuality education is more than teaching anatomy and the physiology of reproduction organs; it includes an understanding of sexuality from sexual development and reproductive health to interpersonal relationships, and affection and intimacy, to body image and gender roles. Sexuality education is the lifelong process of acquiring information and forming attitudes, beliefs, and values related to being male or female, about identity, relationships, and intimacy.
We help people to improve their sexual life!
Using fear as educational tool or strategy has shown limits and "do not" message nurture curiosity. Our approach is to help everybody identify their sexual needs and to adopt responsible behaviour based on informed decision. We help them to acquire knowledge and to develop life skills which will help them to all kinds of pressures and to make appropriate decisions. Our goal is zero new transmission. That is why; we have trained Pastors, leaders of Women, Men and youth fellowship on life skills-culture- sexuality- Christianity and HIV Infection. We ask them to get tested and to learn how to enjoy sex was a gift from God without any known risks.
Our approach has been successful, a kind of bridge between knowledge and behaviour change because everybody long to enjoy sex safely. We provide information which helps couple to enjoy sex as a gift from God. It helped them to adopt positive life styles, to resist peer pressures and become role models among their peers. This apparent behaviour change witnessed by their partners, parents and also the church leaders, has created more demand to reach out to numerous people.
Good quality sex education improves life in the couple and does not lead to earlier or increased sexual activity among the adolescents. Sexuality education is one of the important as well as an effective tool in prevention of HIV/AIDS.
It is not a matter of being morally and culturally correct but is about making decision –choosing to promote Life or HIV Infection which leads to death!
We do not have right to stop because we are called to save and to promote life.
Recommendation: Start now; do not wait for another day!
Mission 21, HIV/AIDS Regional Advisor
For Sub-Saharan Africa
---------------------------------------------------------------------------------------------------------------------------
Emery M. Mpwate, Biologist, Reproductive Health and Public Health specialist, has been working for mission 21 since January 2005 as HIV and AIDS Regional Advisor for Sub-Saharan Africa. He is based in Dar es Salaam/Tanzania. Mission 21 is providing technical and financial support to the HIV and AIDS programme in Cameroon, DR Congo, Nigeria, South Sudan and Tanzania.